TESTIMONIALS

Discover our testimonials and their favourite products from PIKEUR and ESKADRON.
"
I feel very proud to have the opportunity of wearing the red Nations' Cup riding jacket by Pikeur. It fits perfectly and looks really good. I also really love the touch of glitter.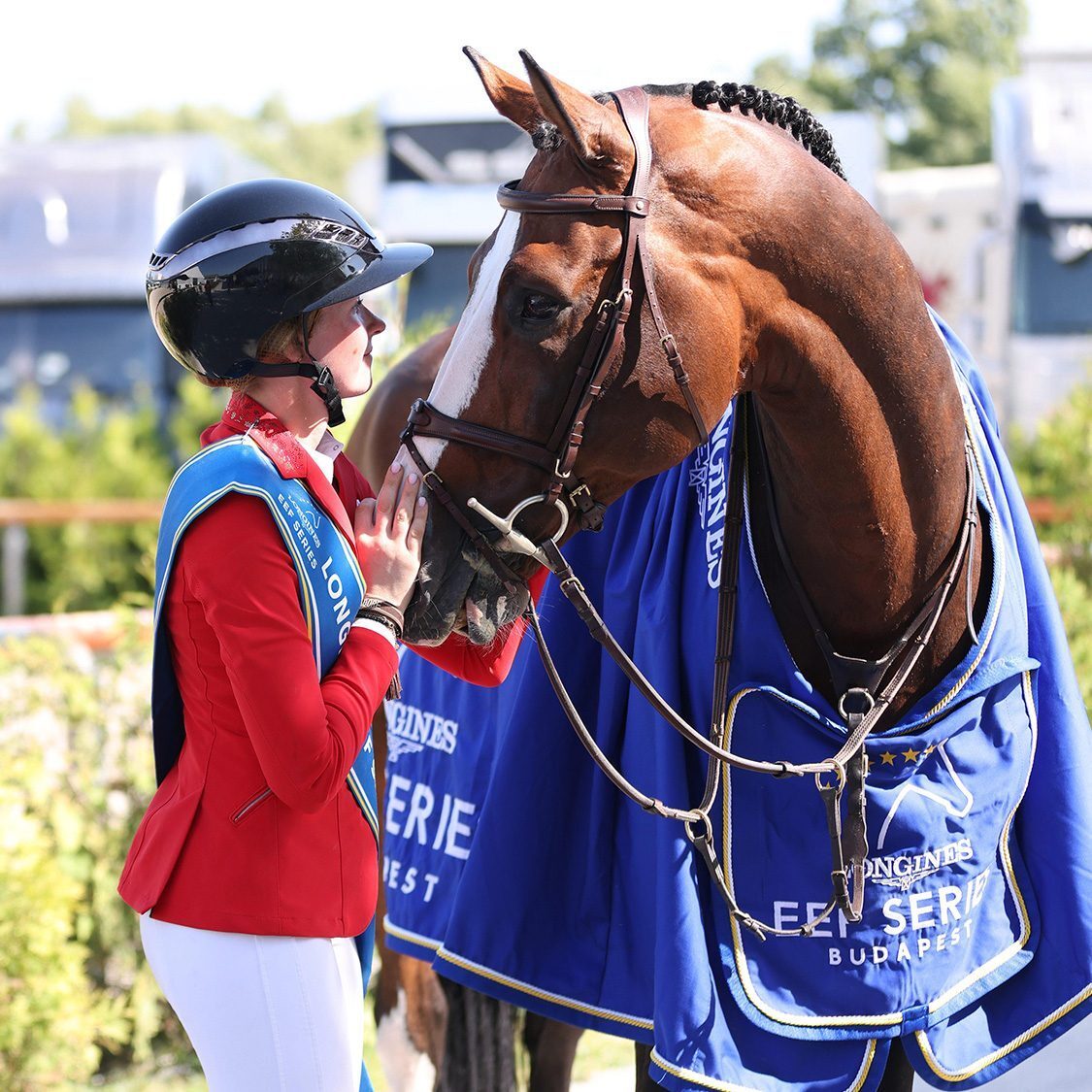 "
I am proud but also very grateful for the cooperation with Pikeur/Eskadron. I am especially convinced by the unbeatable quality and stylish design. My favourite product is the "Laure Grip Knee" breeches, which stand out due to their high wearing comfort, which is very important for me as a professional rider.
SOPHIE HINNERS
Show Jumper
"
Quality, style and trust in a safe brand are the qualities which I associate with the brands Pikeur, Eskadron and now also ABUS. It is this small daily joy to slip into my perfectly fitting Rodrigo breeches every morning that makes the day start well.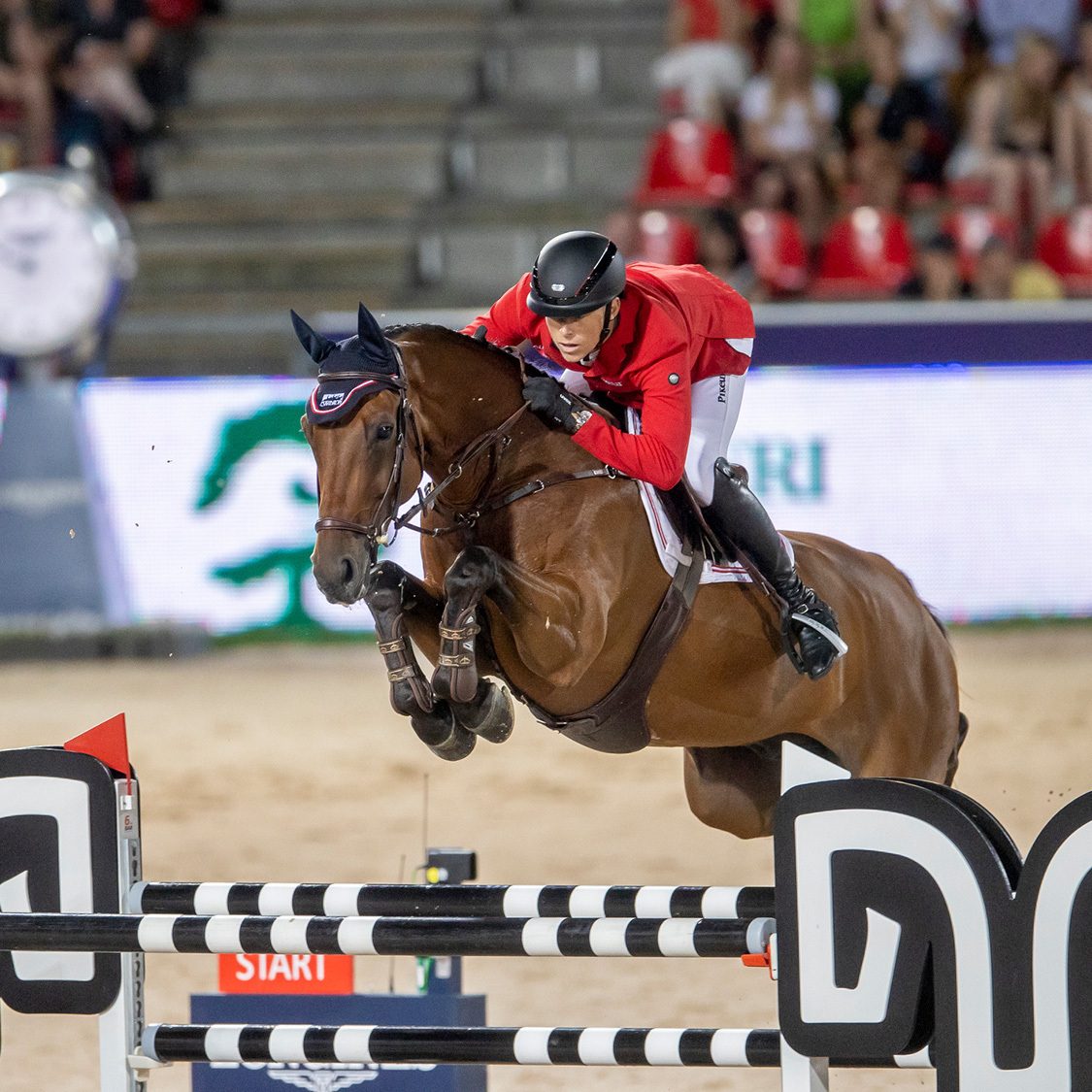 "
The Rodrigo breeches feel as if they were specially made for me. I have ridden a good number of kilometres around show-jumping courses in these breeches!
MARCO KUTSCHER
Show Jumper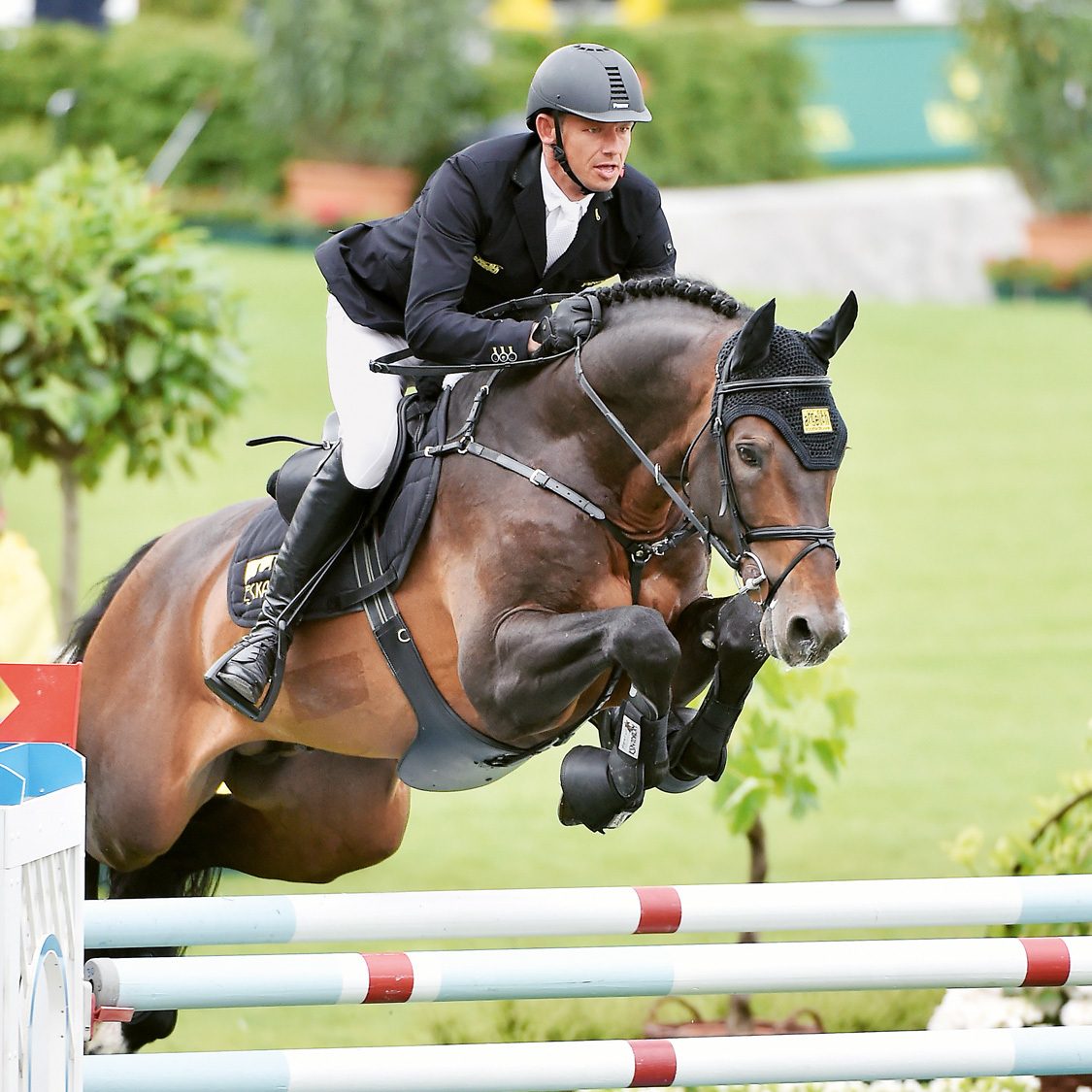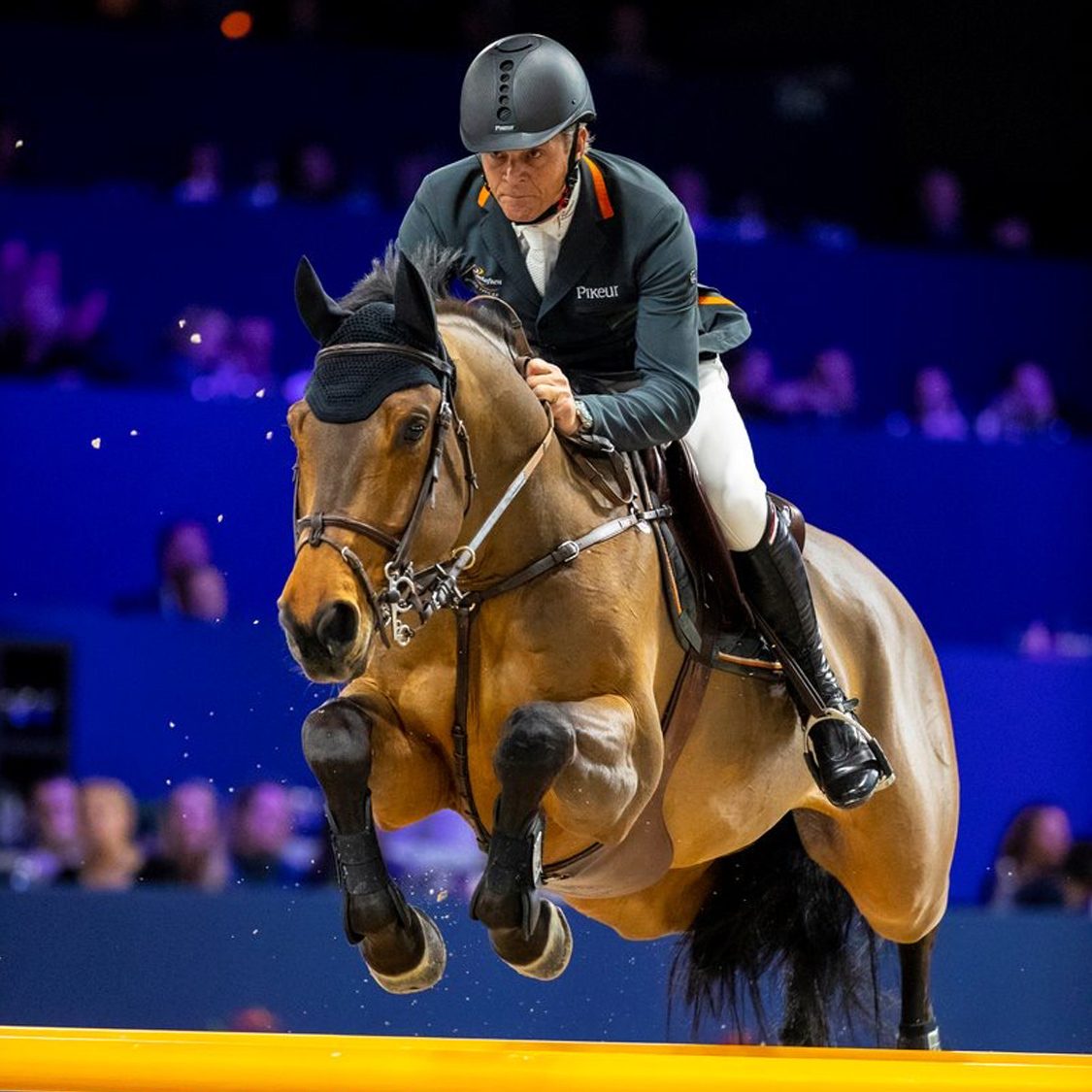 "
I'm very proud to be an ambassador of these brands that exist already so many years in our sport. Every rider knows Pikeur and Eskadron because of it's strong made material! I can say for myself that I really like the breeches the most, they fit perfect. For my horses I really like the boots from Eskadron. They fit on almost every horse, give a super protection and a good air circulation on the leg.
JEROEN DUBBELDAM
Show Jumper (NETHERLANDS)
"
My family trusts Pikeur/Eskadron for decades. The top quality combined with the noble design and the high functionality of the products speak for their own. I stand behind the products 100% and am very proud to be a testimonials for Pikeur/Eskadron.
HANNES AHLMANN
Show Jumper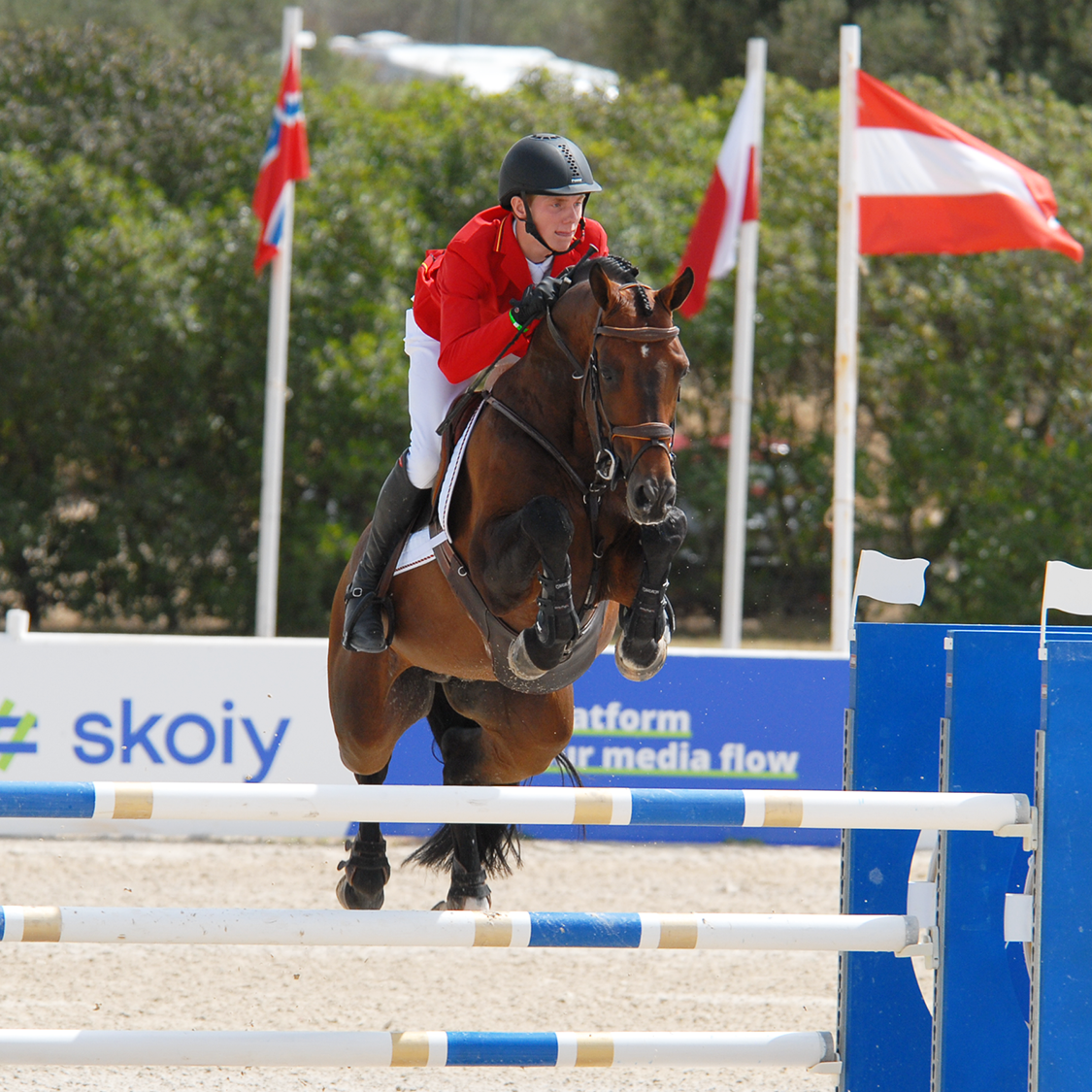 "
I am extremely honored and proud to be part of the Pikeur and Eskadron family, my favorite brands since I was a young adult. The materials used and the design of the clothe and horse equipments are each year even better and technical ! For me, Pikeur breeches represent the excellence in terms of performance and quality.
JESSICA MICHEL-BOTTON
Dressage Rider (FRANCE)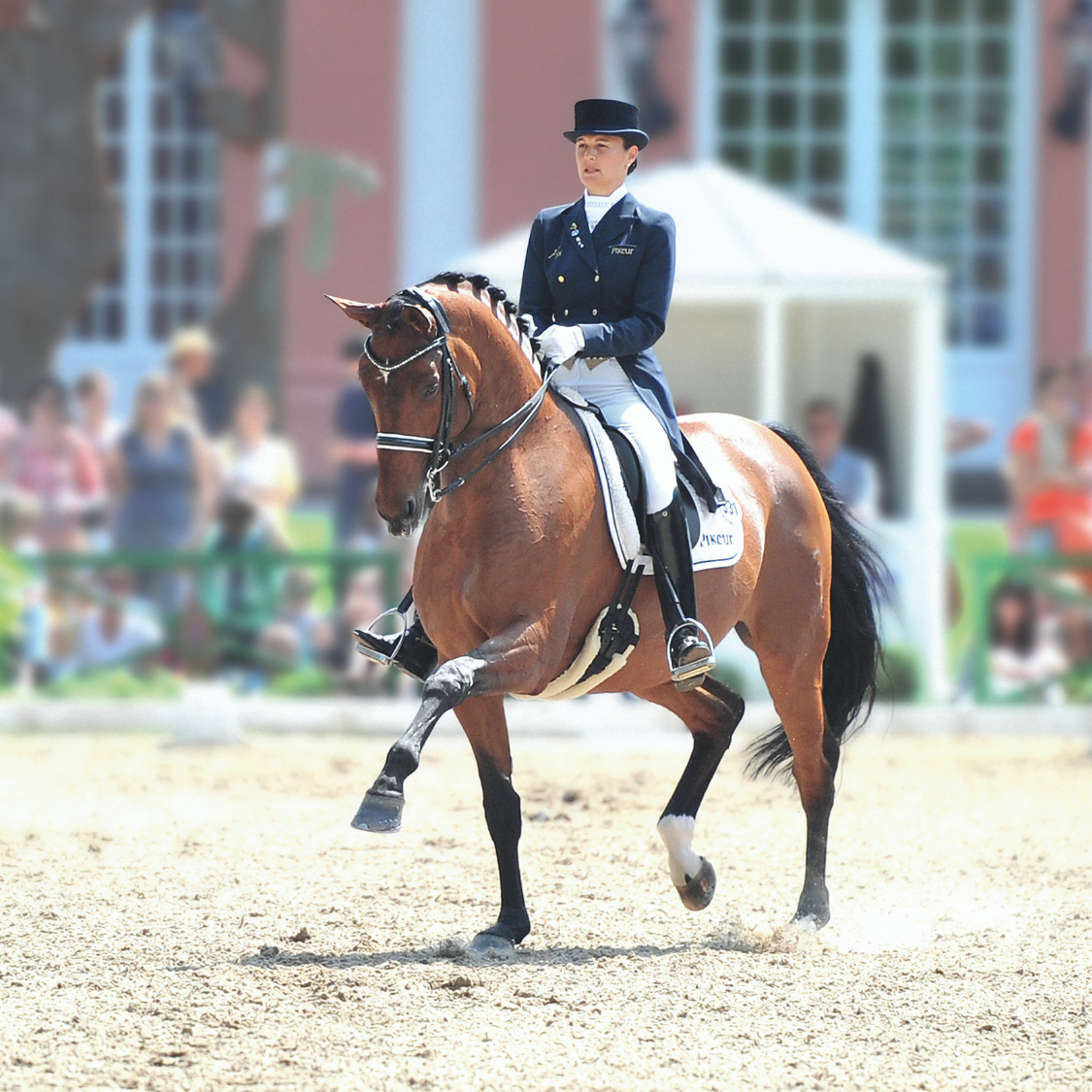 "
The Ciara Grip breeches are my favourite. I like the low waist and the simple design.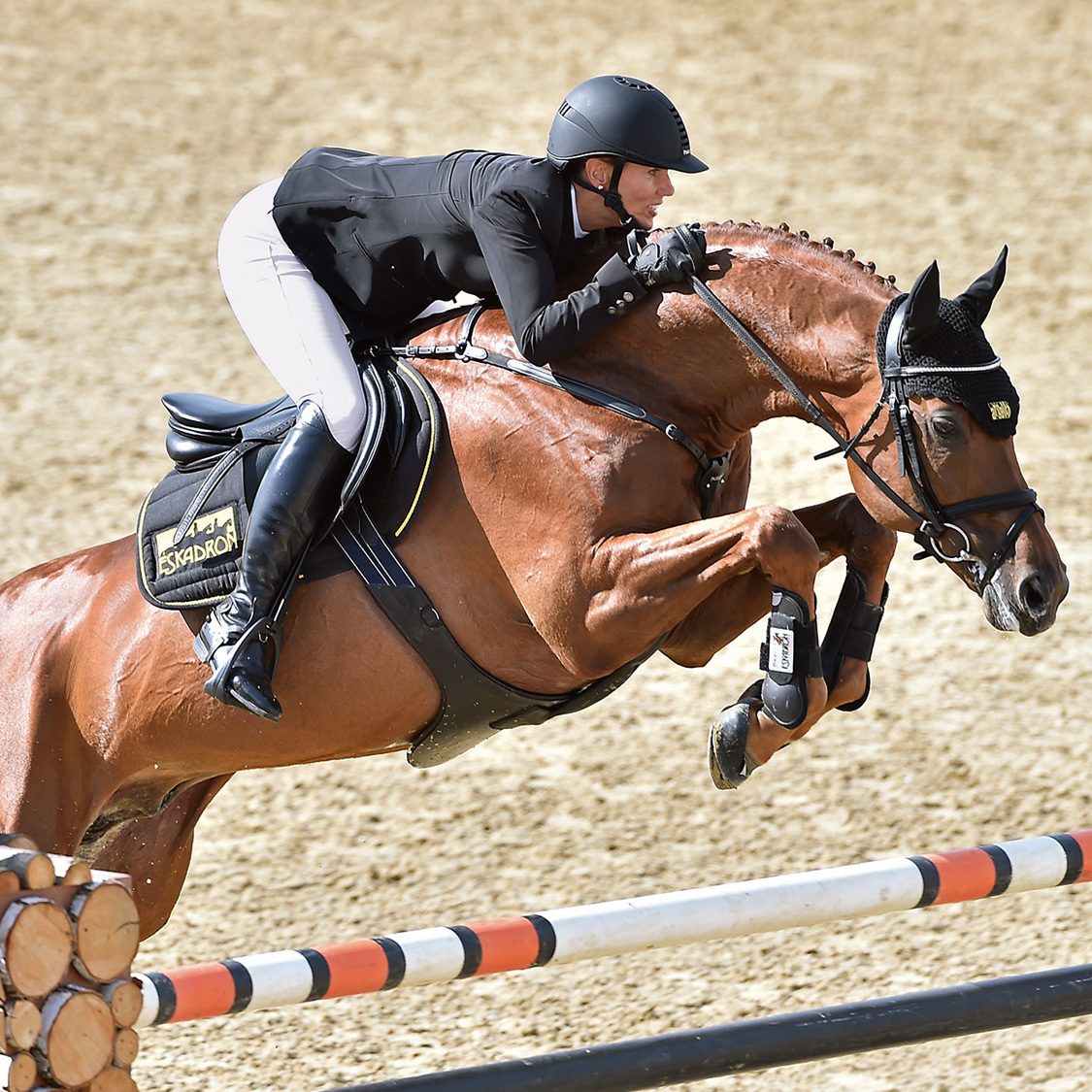 "
I am very happy about the cooperation with Pikeur/Eskadron, because I appreciate the functionality and quality of the products. Moreover, I am proud that as a para-athlete I have the honor to represent the brand. My favorite product for myself is the coat PIKEUR Suna. In winter I am a little frostbite and the coat is perfect against it ;)
GIANNA REGENBRECHT
Dressage Rider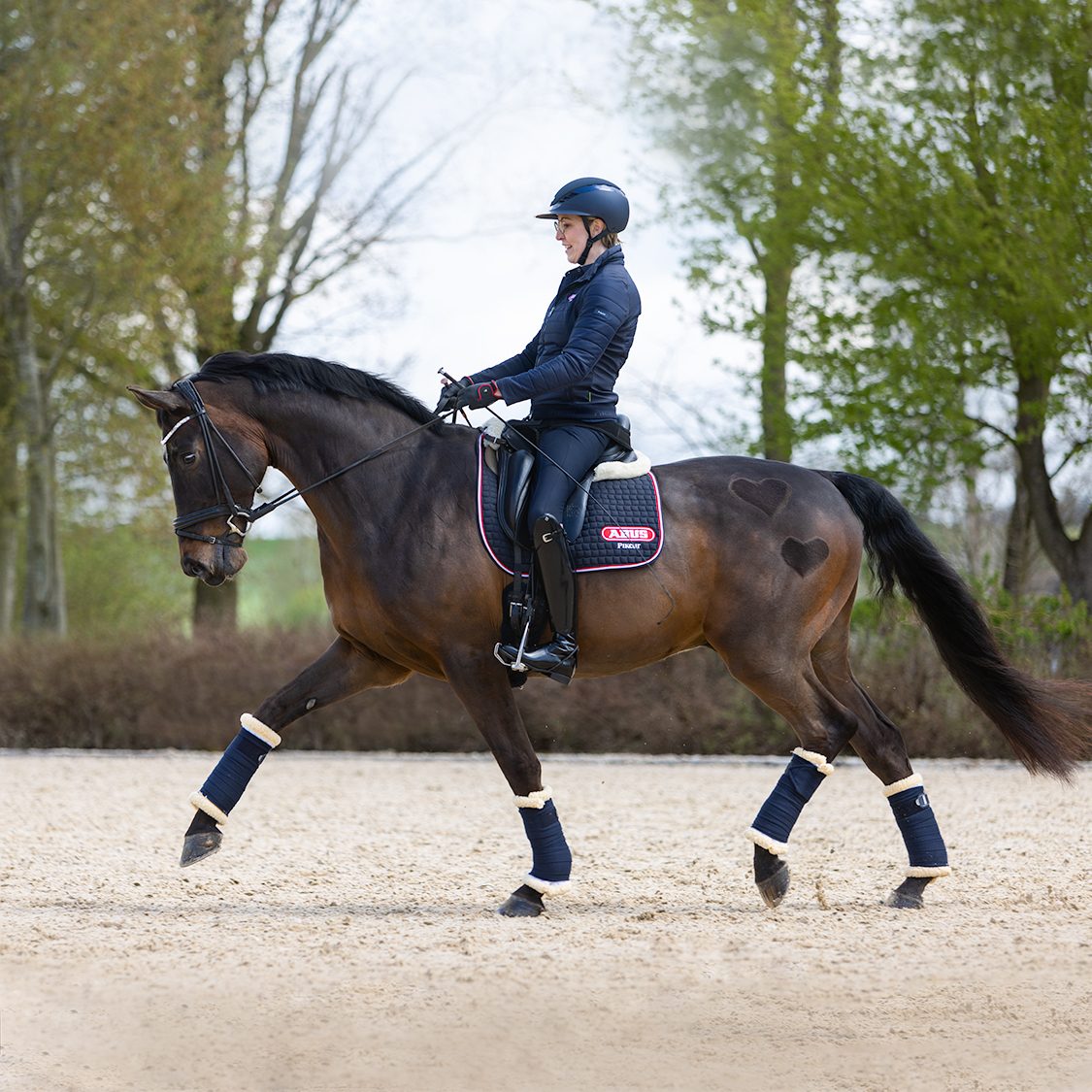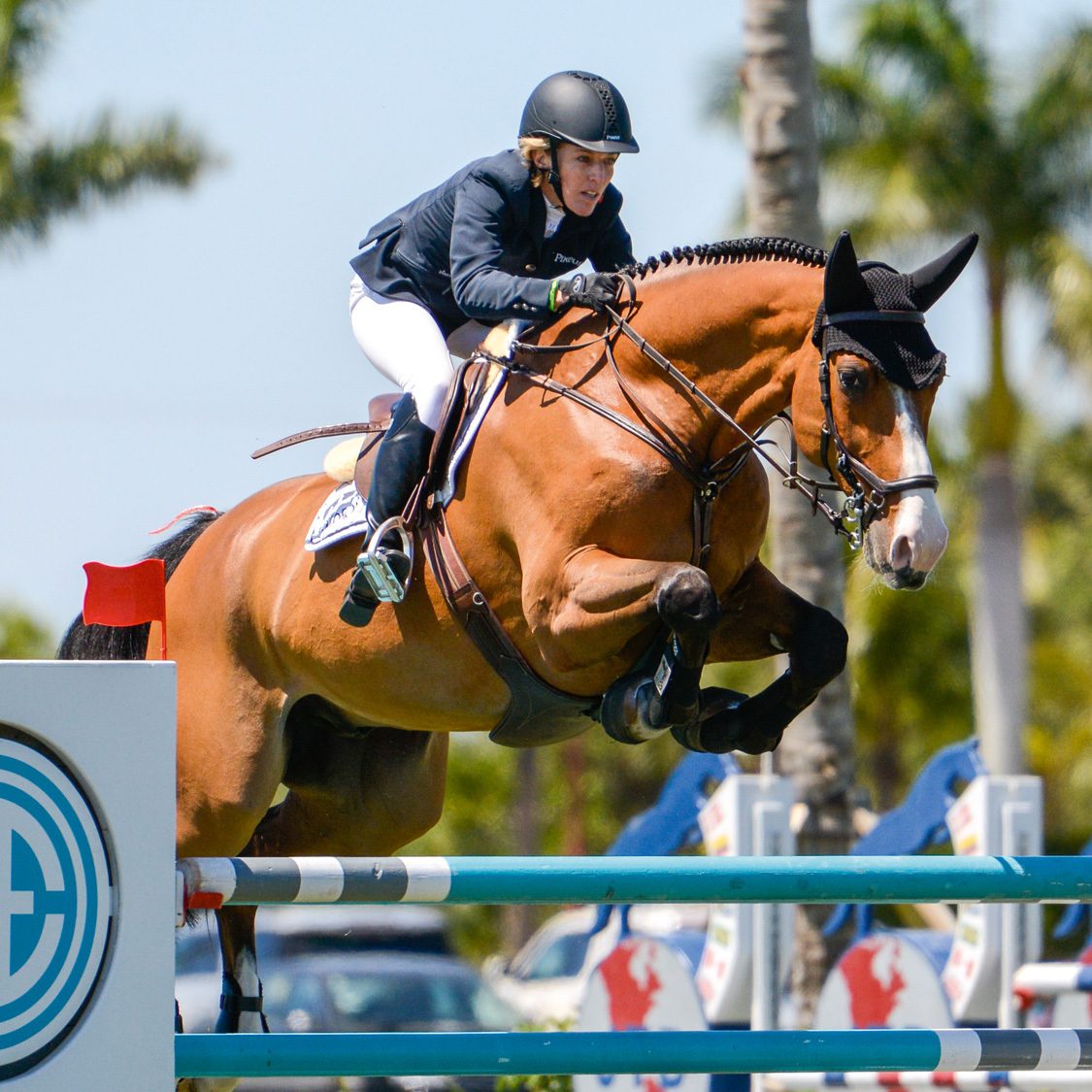 "
I do not only use PIKEUR competition jackets and breeches which are of course in use in my training or at the tournament. In my free time I also like wearing the shirts and hoodies because of the great designs and because they are simply very comfortable to wear.
MEREDITH MICHAELS-BEERBAUM
Show Jumper
"
As an amateur rider, I am especially proud to be a team member of this wonderful company. Already as a child I have always wanted only products from Pikeur and Eskadron- The more surreal it is for me to be there now!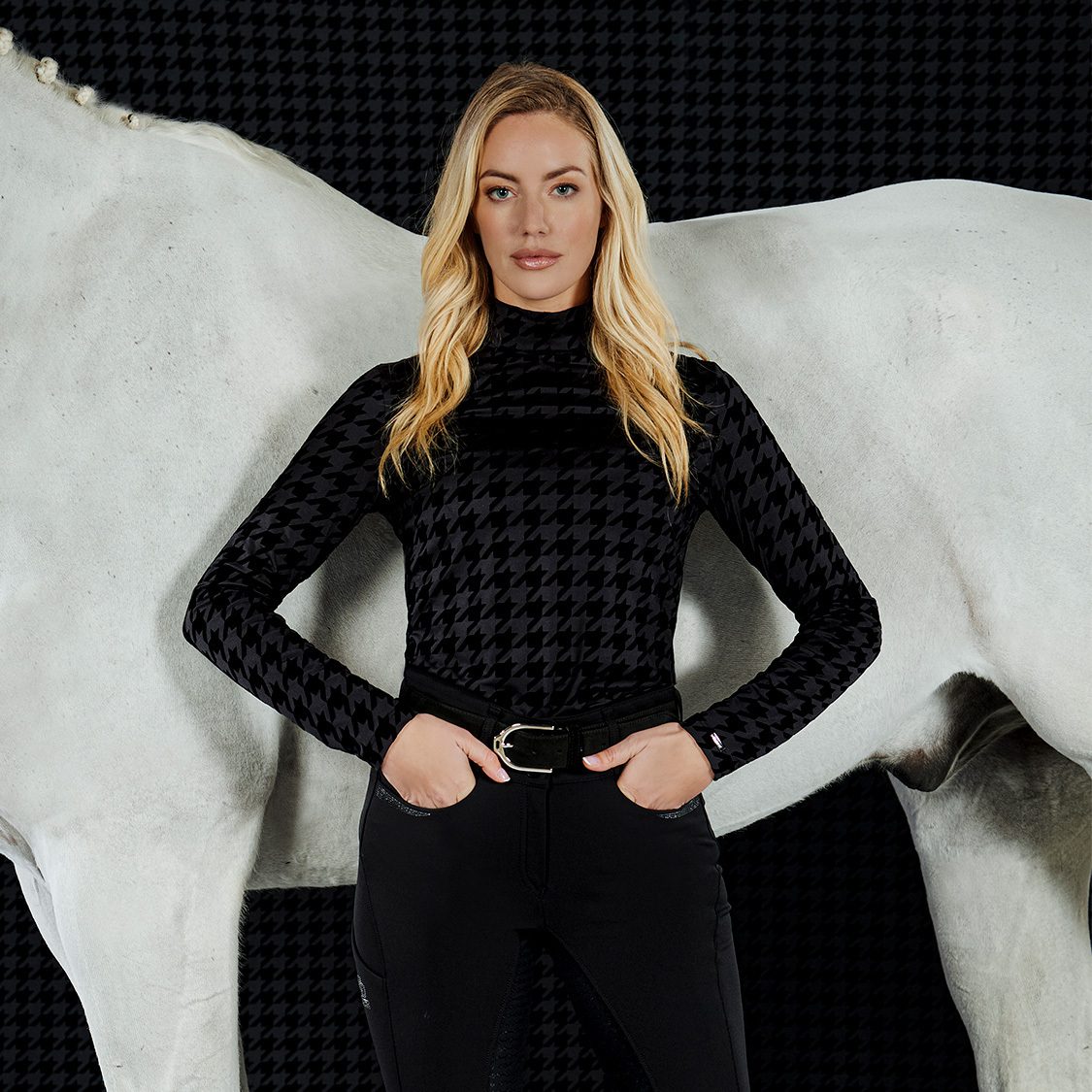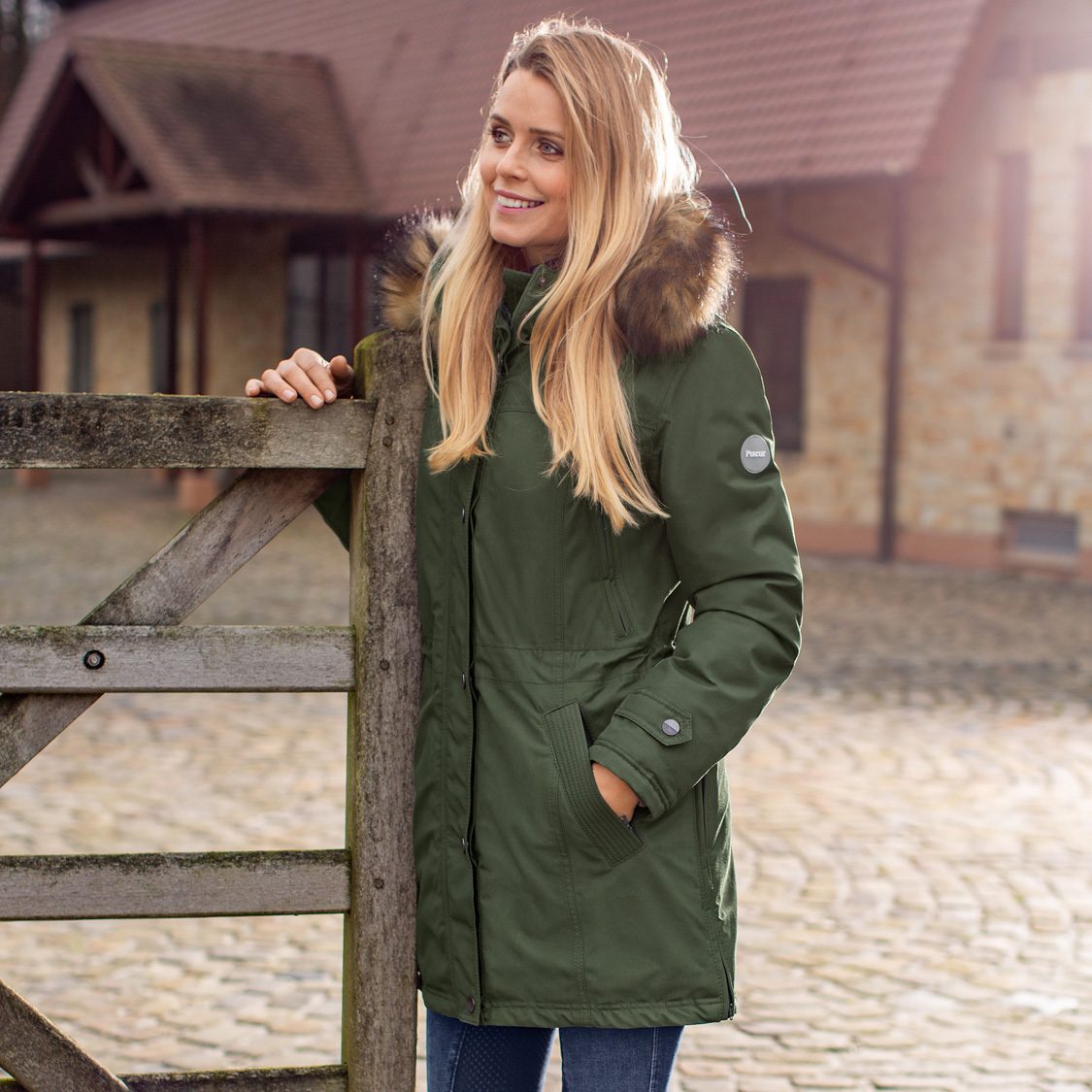 "
As a professional rider I spend most of the day in the saddle so optimum comfort is everything. It may be unusual for a dressage rider, but I only ever wear breeches with knee patches.
STELLA CHARLOTT ROTH
Dressage Rider
"
The highlight as far as I am concerned are the Eskadron fleece bandages. My favourite products are the Laure Grip breeches and the competition shirts.
JIL-MARIELLE BECKS
Dressage Rider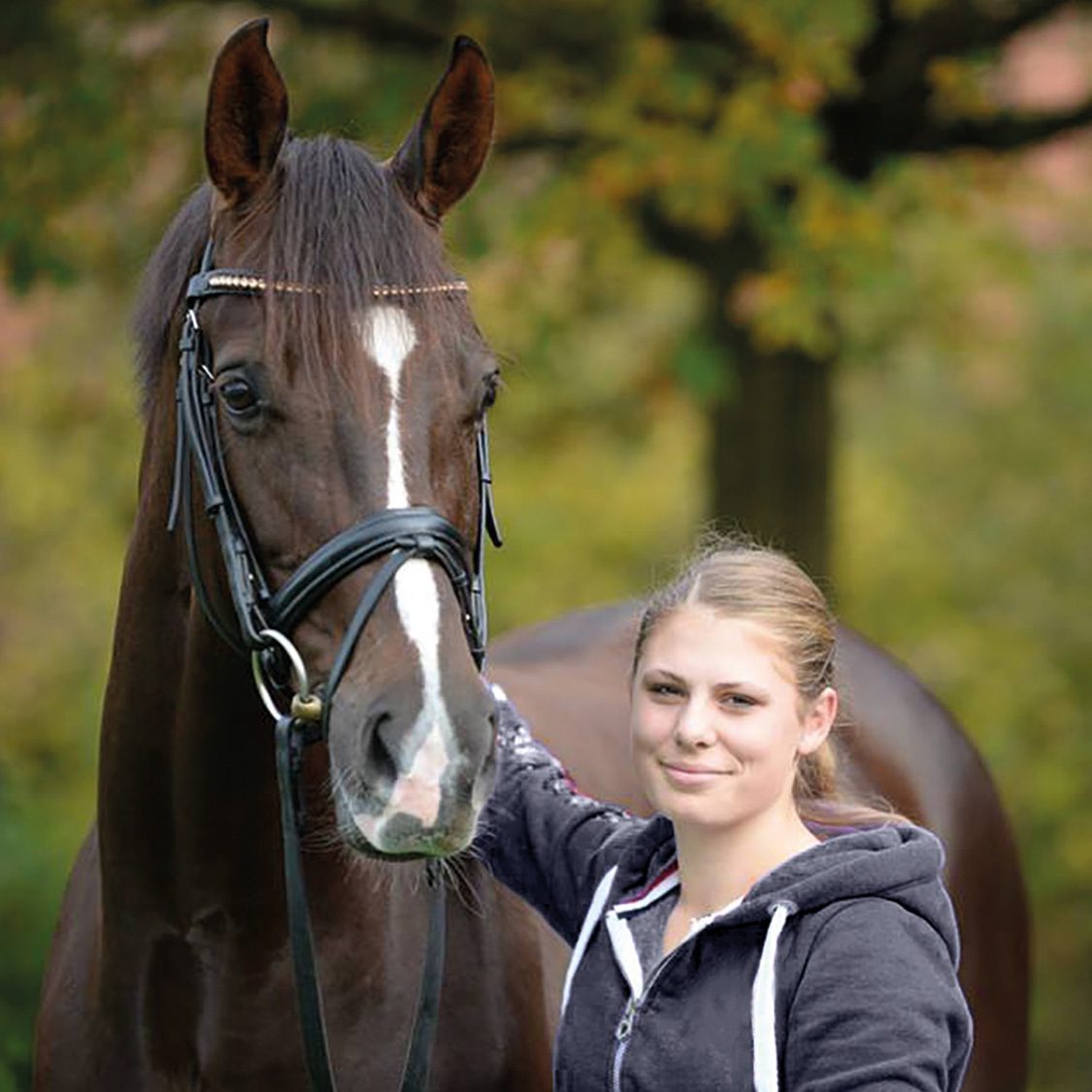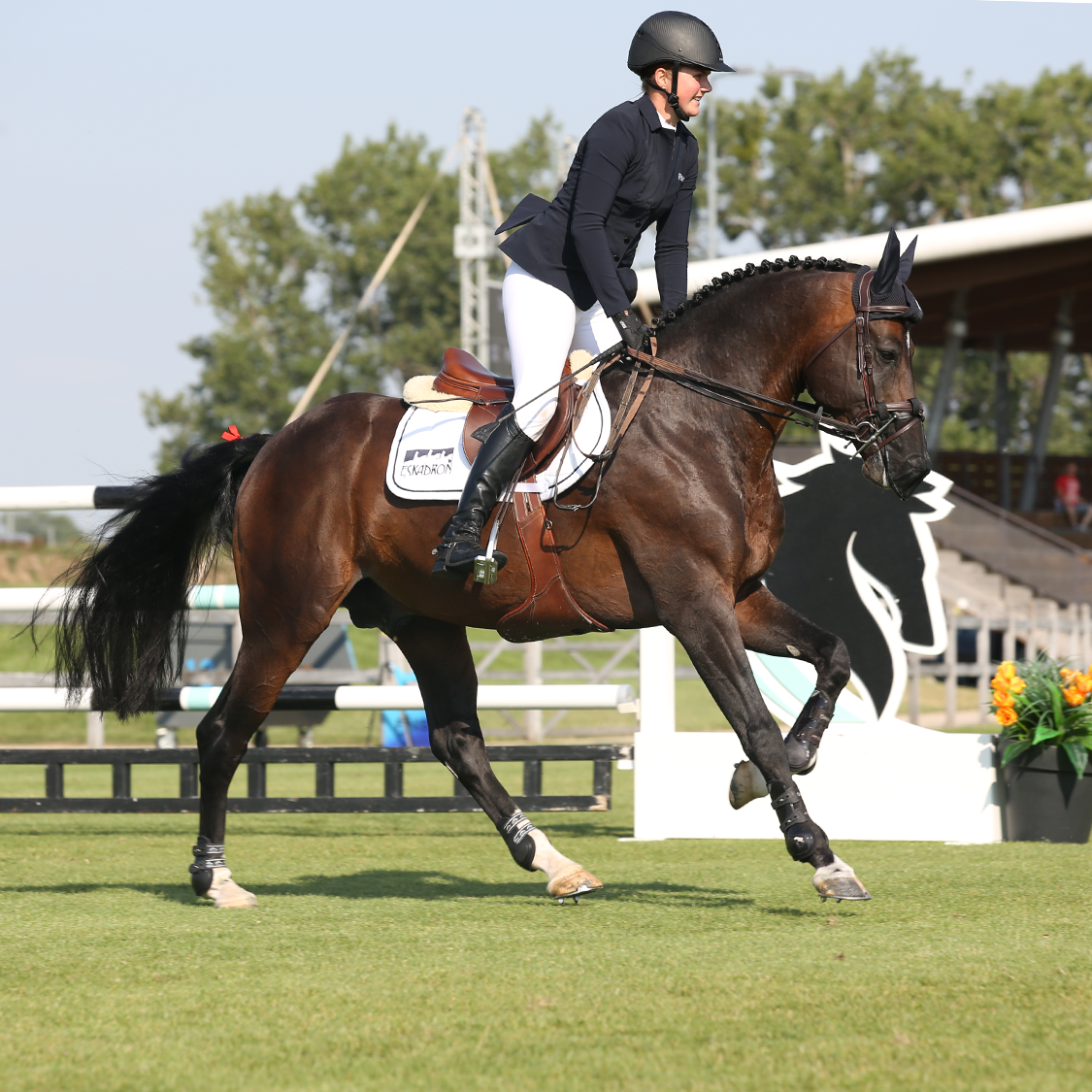 "
For the first time, as a "Children" rider, I received the cadre equipment from Pikeur/ Eskadron. It was a very big honour for me. I still wear the jackets and breeches today thanks to the top quality and great fit! Being a brand ambassador for these high quality and modern products, which always adapt to the needs of horse and rider, makes me especially happy.
PHELINE AHLMANN
Show Jumper
"
I can say, that I'm really happy with our partnership that we have the last past years. And I'm very proud to be an ambassador of Pikeur/Eskadron. The clothes of Pikeur are so well developed and so nicely designed, as I speak as a woman, they look really feminine but on the other hand also they are made from a super material because they last very long and keep looking good after washing and using time after time.
ANNELIES VORSSELMANS
Show Jumper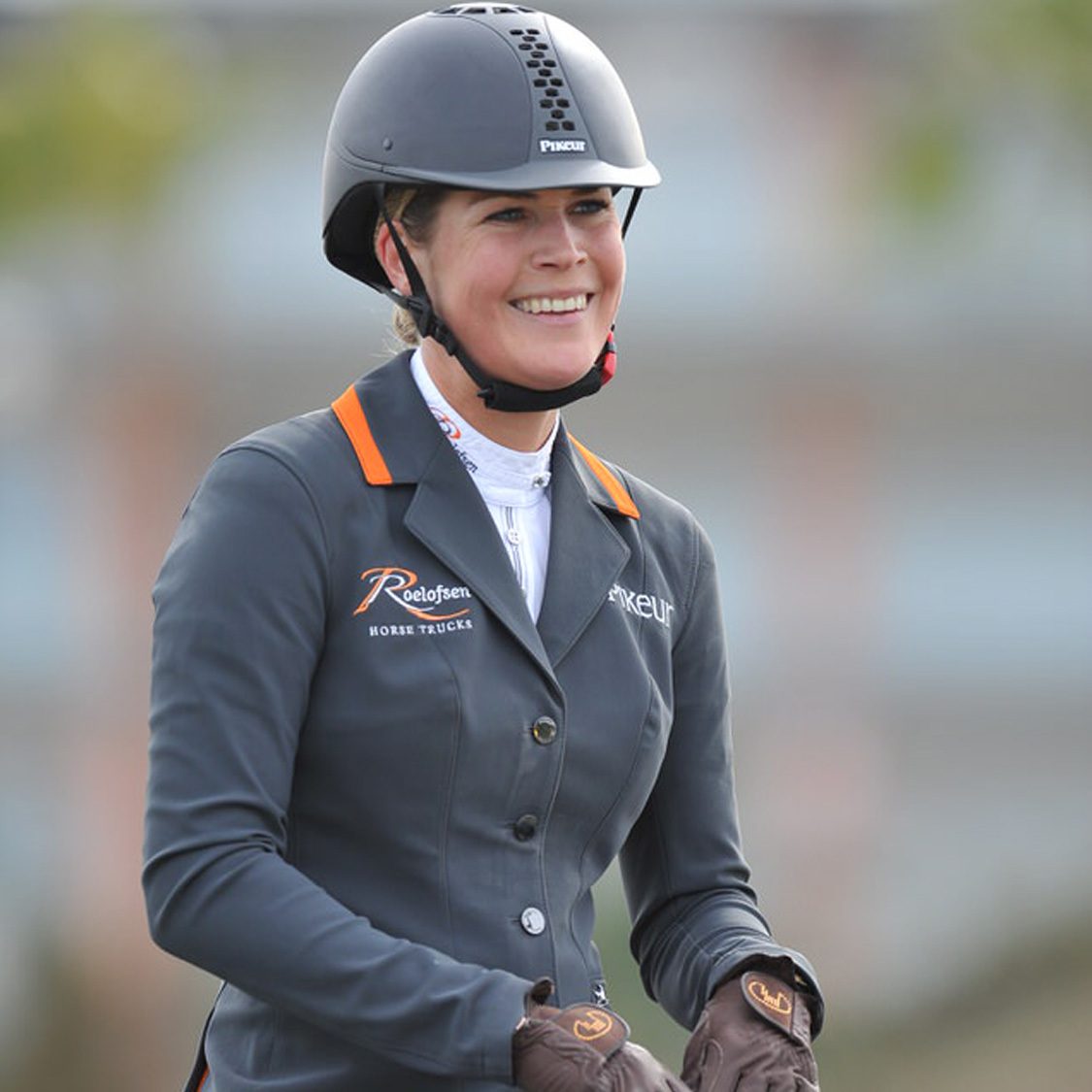 "
I have been riding for 15 years and the Pikeur and Eskadron products have accompanied me all along the way. In my opinion there is no other equestrian brand like this, either in terms of quality and innovation or concerning the extensive range of products.
HELEN ERBE
Dressage Rider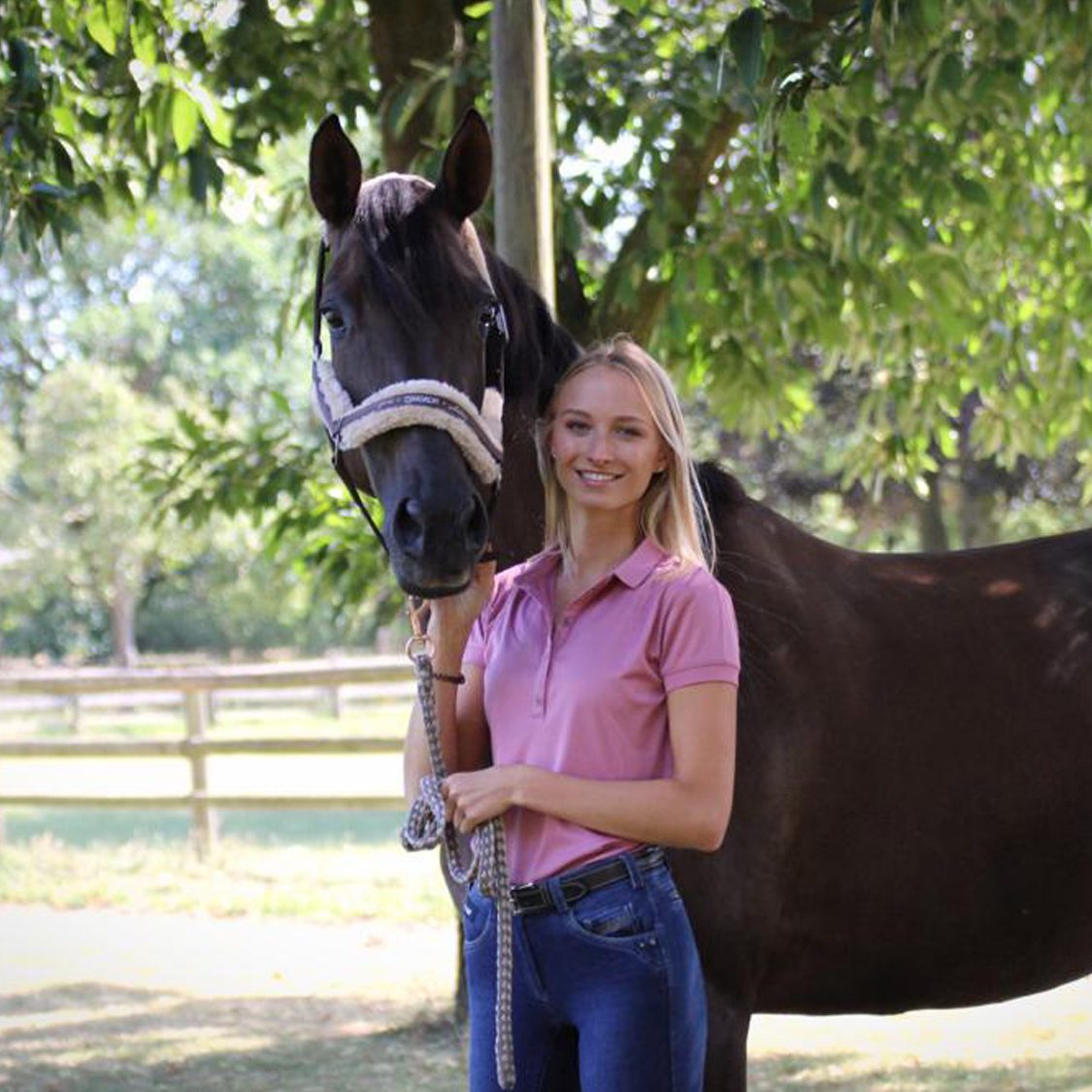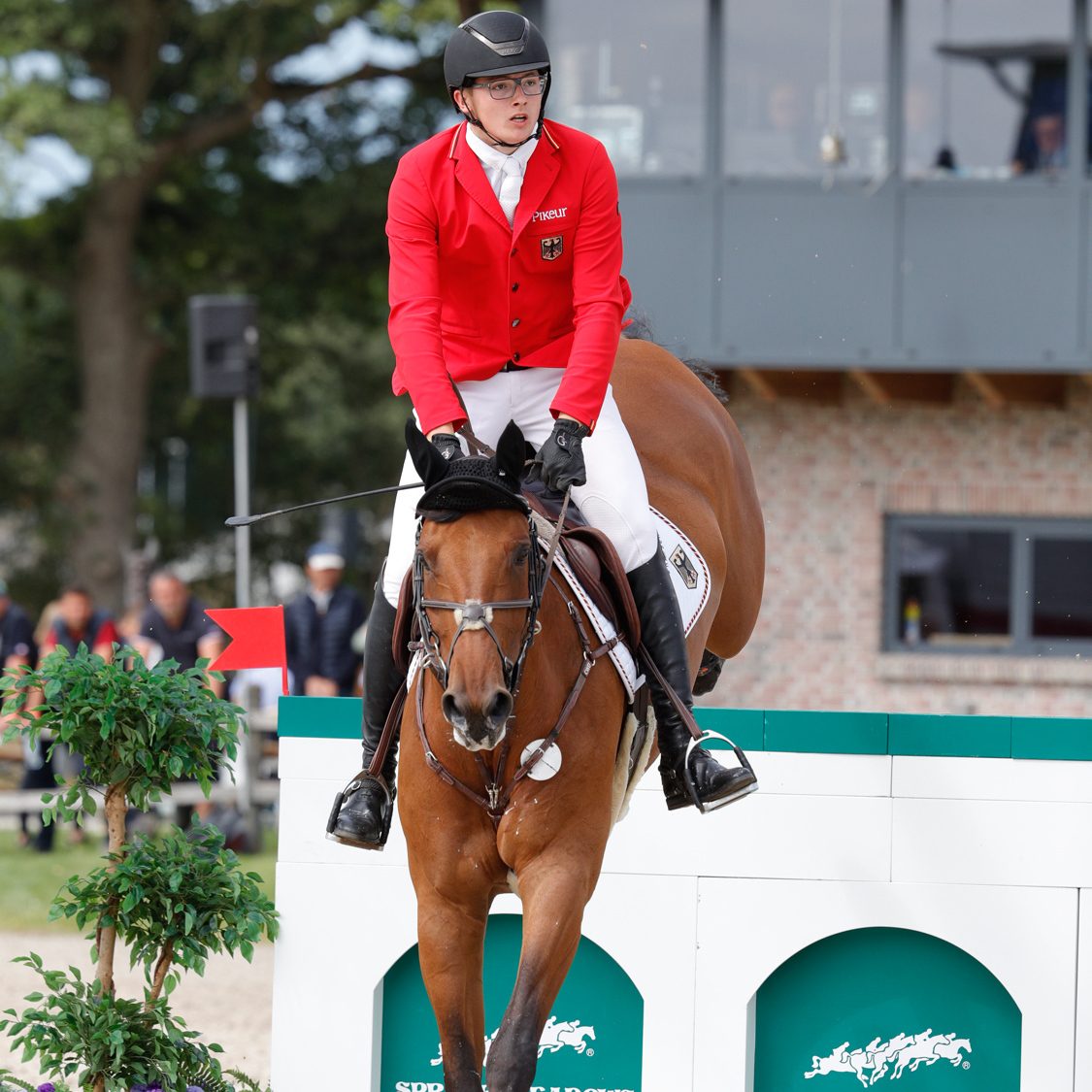 "
My absolutely favourite product is the Eskadron fanatics hoodie. I wear it as much as possible, at school as well as at the stables, and it is just super comfy.
MAX HAUNHORST
Show Jumper
"
Personally, I am very grateful for the partnership with Pikeur/Eskadron because it gives me the opportunity to represent my favourite brand - for horses as well as for riders!
LINDA ERBE
Dressage Rider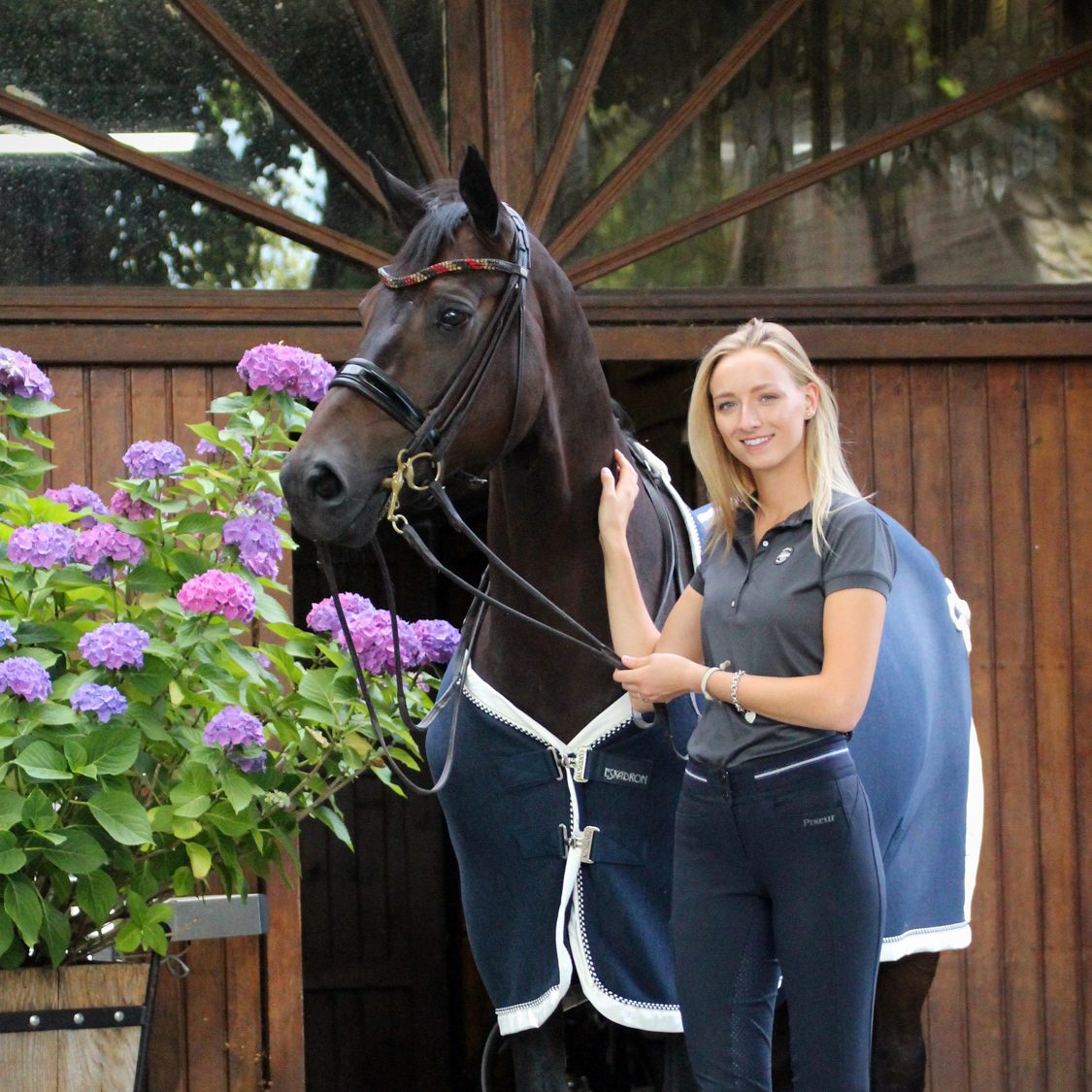 "
Eskadron's Soft-shell zip-shirt is my must-have in the stables and also for leisure.
SEBASTIAN ALBERS
Dressage Rider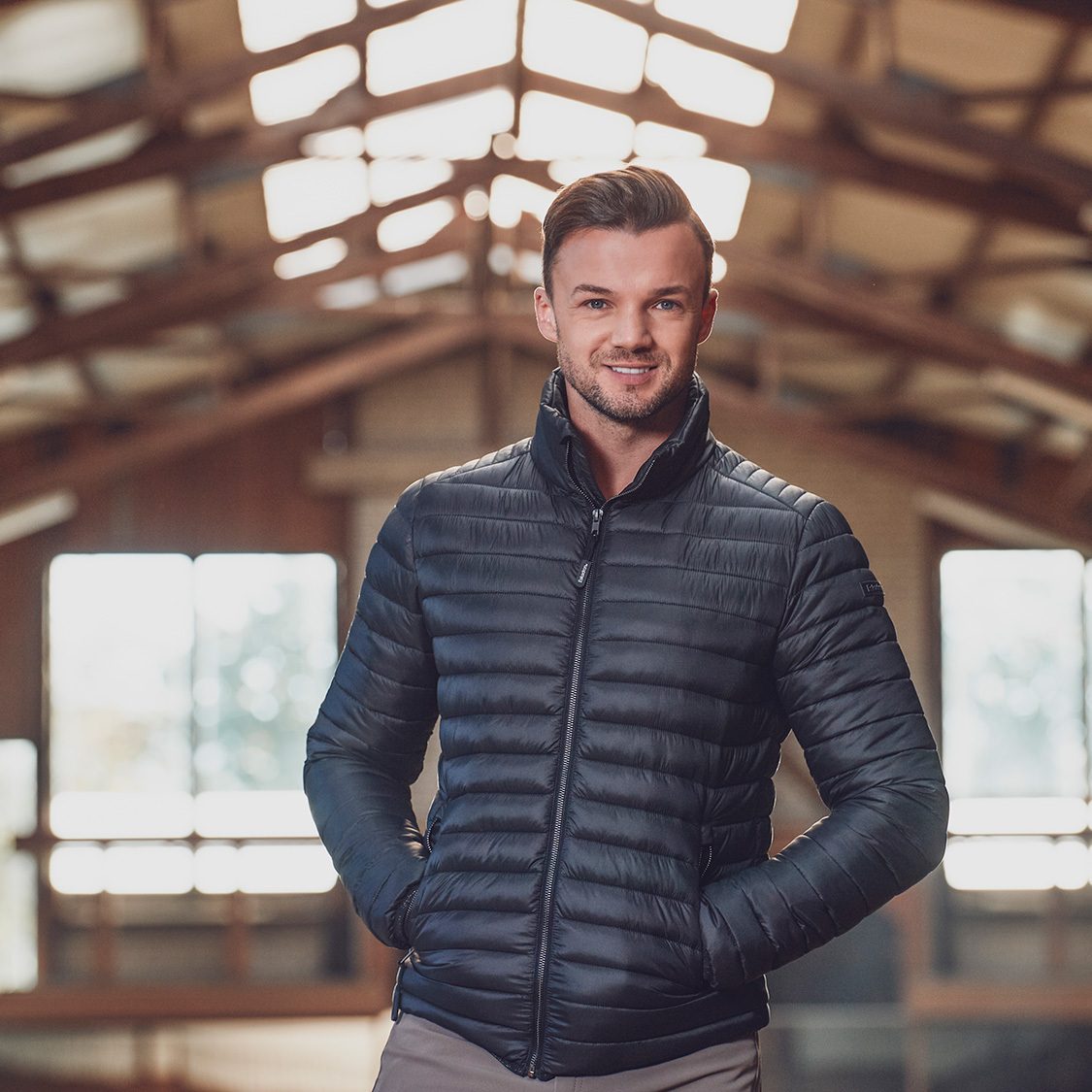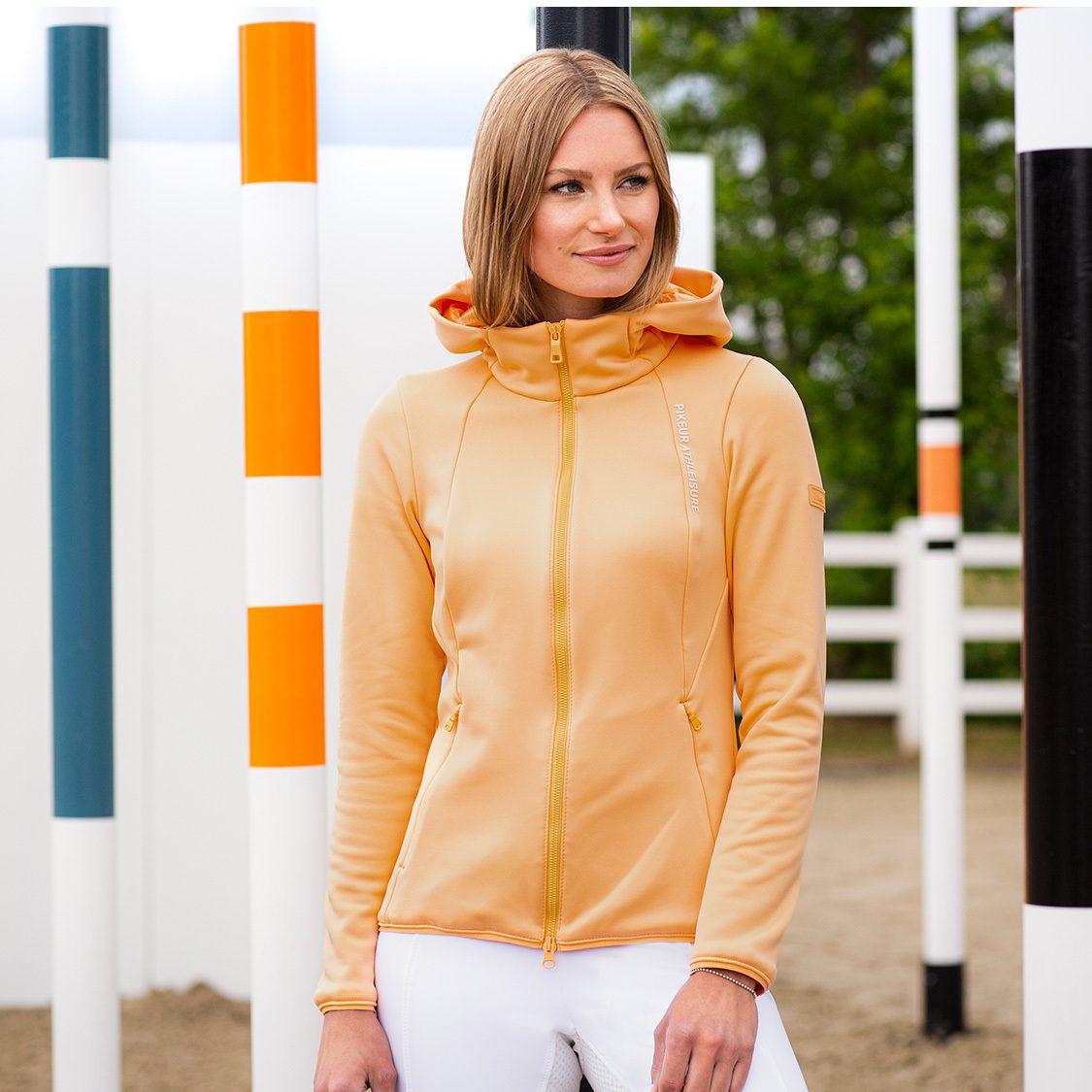 "
My favourites: the Gia Grip Athleisure breeches by Pikeur - because they feel like a second skin and are extremely comfortable to wear. Also: the Climatex underlays for bandages - I really use them on a daily basis. I have had them for years and the quality NEVER deteriorates, even after frequent washing.
ANNA-LISA WEHR
Dressage Rider
"
Ivana Grip Jeans Athleisure - the perfect combination of leggings and normal breeches. They are so comfortable that I never want to take them off, even outside the stables.
LAETITIA TERBERGER
Dressage Rider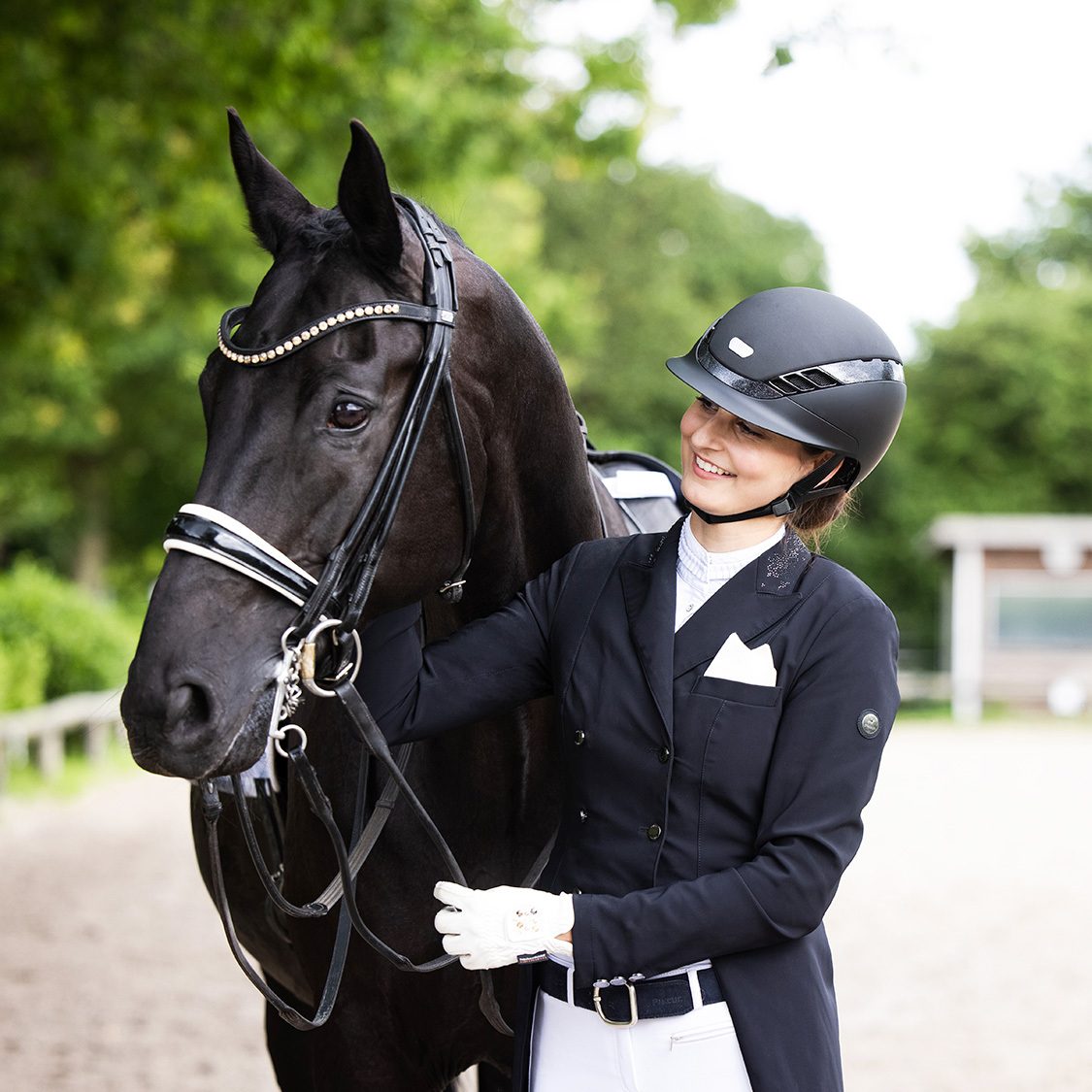 "
My personal all-time favourites are the Pikeur breeches. Ever since I started to ride, I always wanted to wear Pikeur breeches, not only because they are the best quality but also because their great design.
SCARLETT GARTMANN
Dressage Rider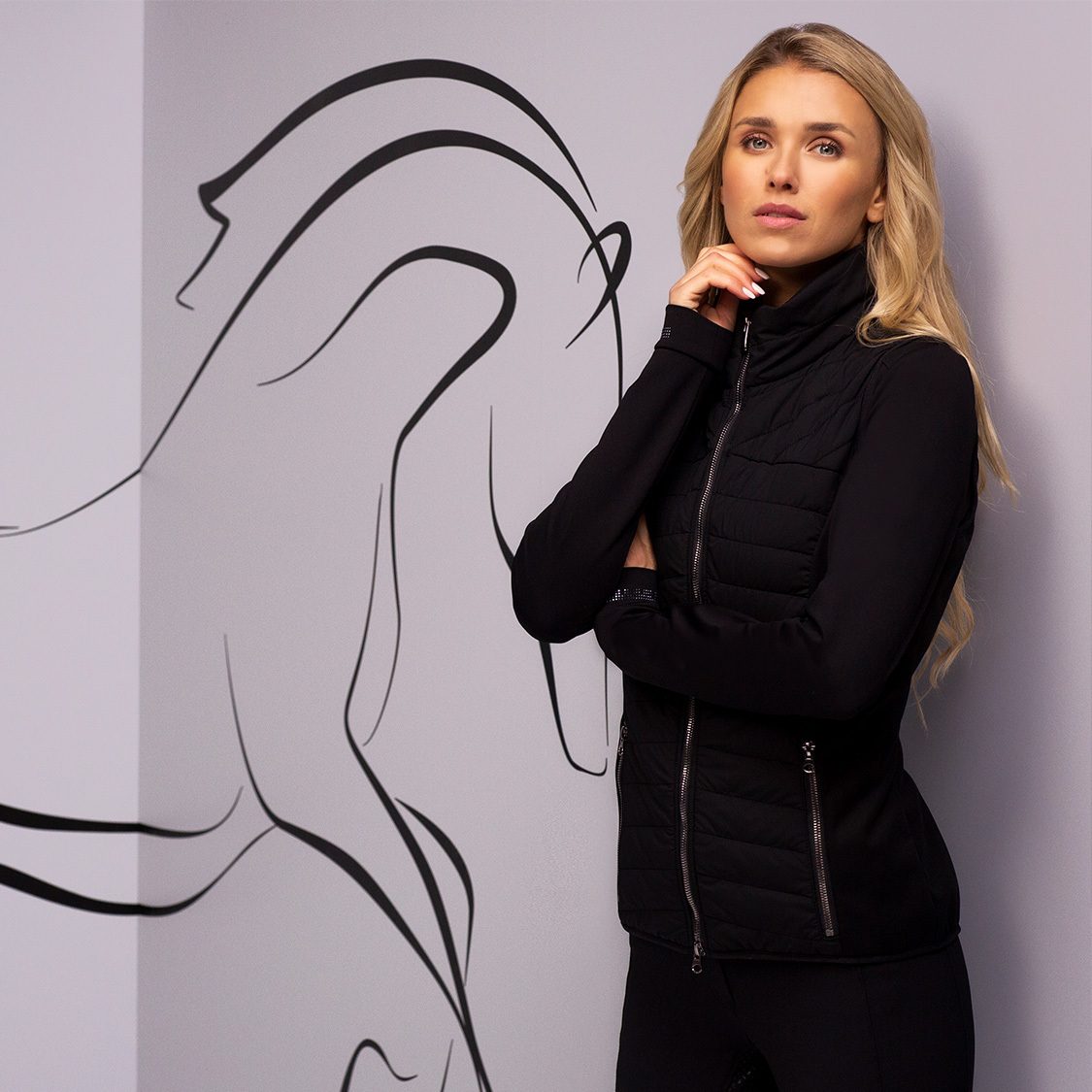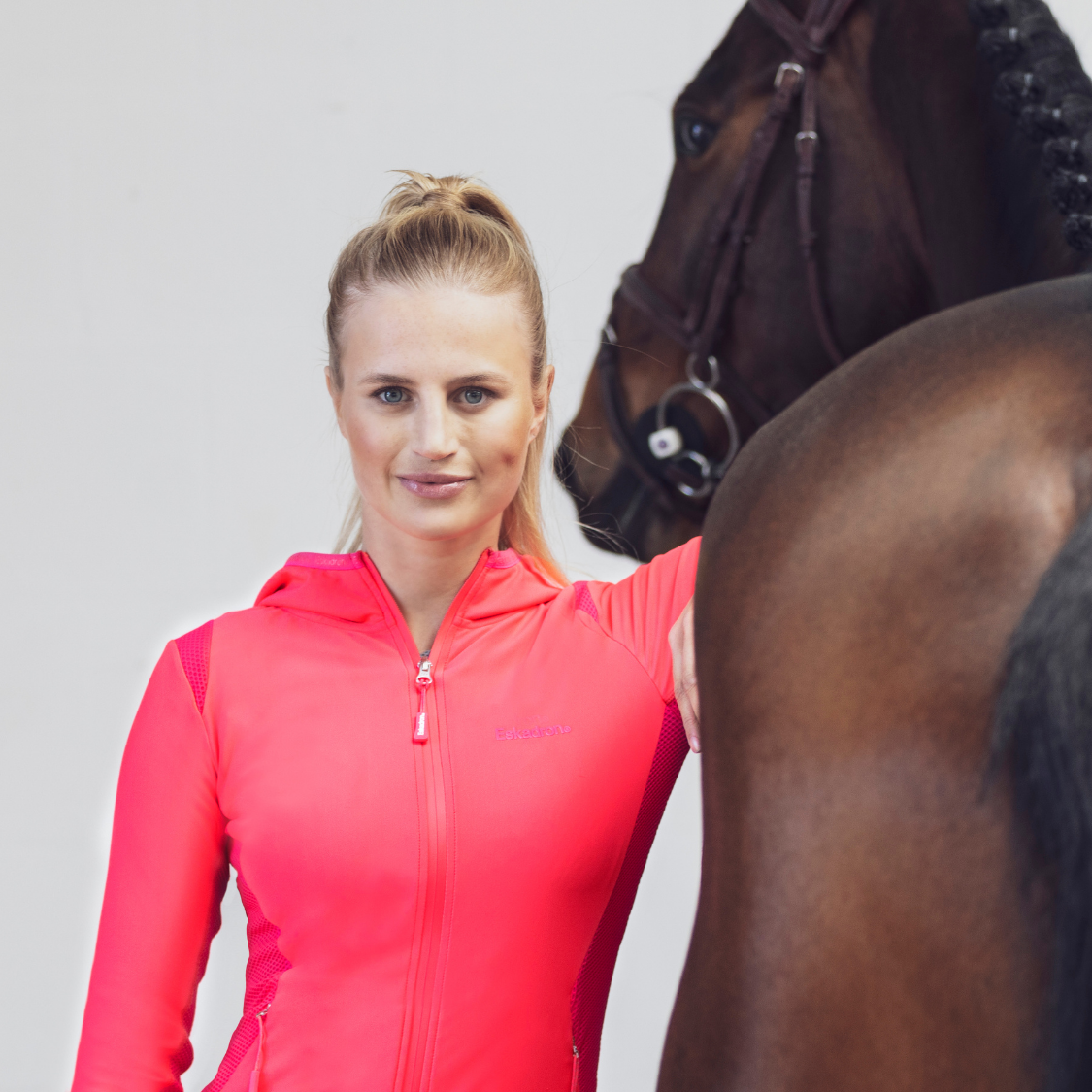 "
The super sporty, but at the same time simple Eskadron Reflexx collection is exactly to my taste. My favourite colour is the classic Navy.
JULIA SCHACHT
Show Jumper
"
I have been a convinced PIKEUR wearer right from the start. Especially the Selection collection with its noble and high-quality design meets my taste every season.In my daily contact with horses I would not like to miss the basics of ESKADRON. No matter if halter, saddle cloth or leg protection, these products have proven their quality and functionality over years.