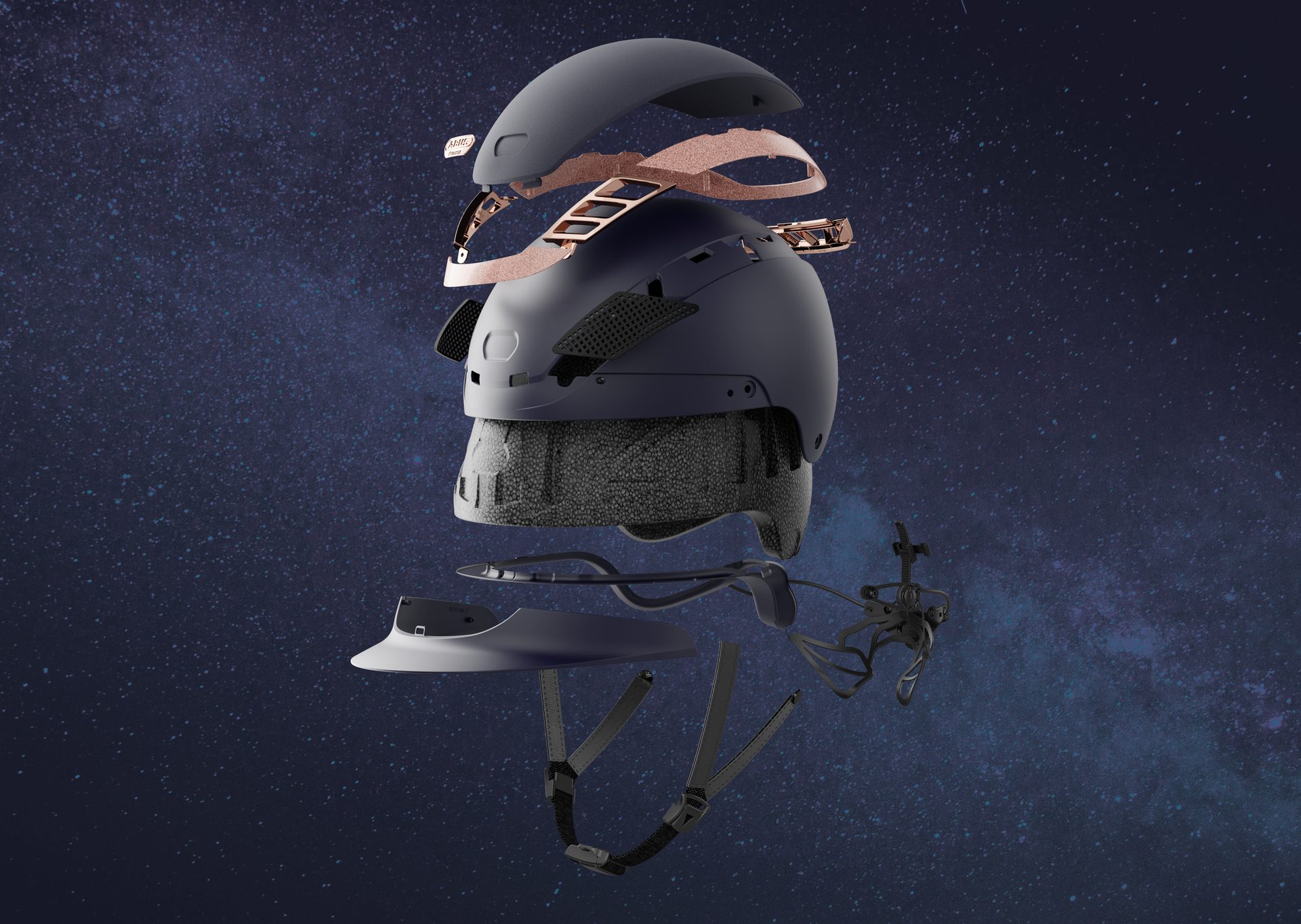 AirLuxe
A helmet full of technologies. To adapt the helmet to the highest technology requirements, while at the same time creating a light- weight and well ventilated yet visually high-quality helmet, we have combined different materials and manufacturing processes.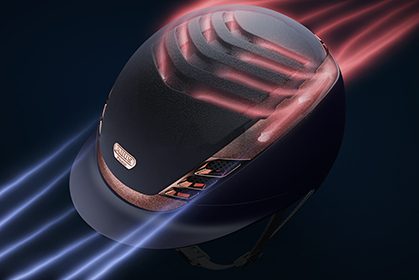 Ventilation concept
Due to the innovative ventilation concept with intelligent air channels and seventeen ventilation openings, the helmet enables an optimal air flow and acclimates the rider's head with noticeable effect.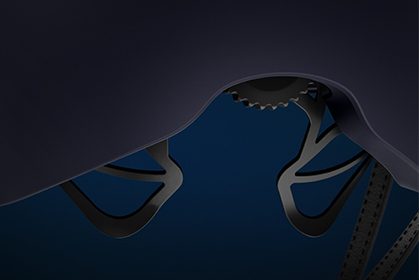 Zoom Air
The innovative Zoom Air adjustment system integ- rated into the helmet not only allows the helmet to fit the respective head precisely, but also ensures an optimum and therefore secure fit. The height adjustability and the recess for a ponytail or braid are further plus points.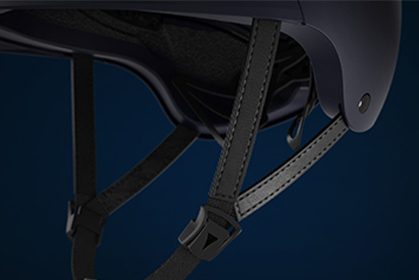 Adjustable straps
A properly fitting helmet is essential from a safety point of view. For this reason, we place a lot of emphasis on various adjustment options. There- fore, in addition to the adjustment system on the back, the length of the chin straps can also be adjusted for an optimal fit.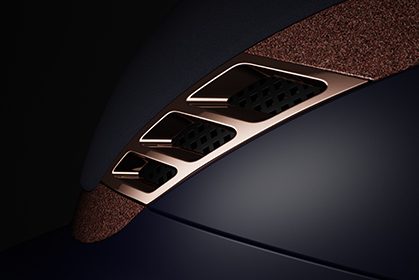 Design
An interplay of different materials and applications makes the helmet a noble eye-catcher